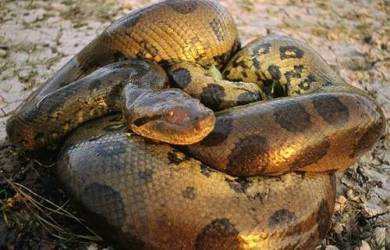 A Snake That Sneaking in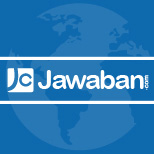 eva
Official Writer
878
Show Indonesian Version
1 Peter 5:8
Be alert and of sober mind. Your enemy the devil prowls around like a roaring lion looking for someone to devour
Bible Reading for A Year:[bible]Psalm35[/bible];[bible]iites2[/bible];[bible]Isaia23-24[/bible]
A missionary who lived in South America woke up and found a giant anaconda which had 7, 5 in lengths lying on his bed. Scared half to death, the missionary out of his house through the windows in his bed and called the people in the village, "Come help me!" So they went to the missionary's house and saw through the window that the snake was still there.

A villager said, "I know what to do." He then took his gun, pointed it through the window into the snake, and "door!" A bullet went down right on the head of that snake. That big snake was writhing in pain and made ​​that hut swayed. They just stood outside while stunned disbelief when they heard a commotion in the house. The noise, then disappear, and they looked into, the conditions in the hut had already been messed up.

Do you know that sometimes Satan also like that snake, snuck quietly when we're off guard. When we realized, we find that the powers of darkness have mastered our lives and make us gripped by fear.

Satan has been defeated when Christ died on the cross and rose on the third day. But like a snake that was shot in the head and still be making a mess in the hut, as well as the powers of darkness, he can still destroy your life, your relationship, and make you bound by sin.

Therefore, we need to remember the advice of the Apostle Paul to the church at Ephesus, "Finally, be ye strong in the Lord, in his mighty power. Put on the whole armor of God, that ye may be able to stand against the wiles of the devil" (Ephesians 6: 10-11).

First, we can not beat the devil in our own strength, we must build our lives in God, so that His power works in our lives. Second, we must put on the armor of God, so that when the attack comes, we are ready and able to ward off the fire arrows of the evil that is directed to us.



Live Chat

Email

Phone / SMS
0811 9914 240
0817 0300 5566

Whatsapp
0822 1500 2424