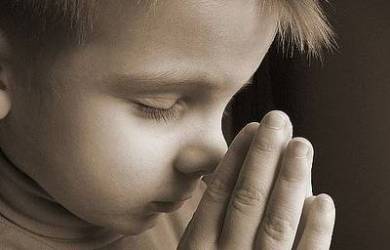 Get Used to Being Thankful
eva
Official Writer
1320
Show Indonesian Version
Psalms 105:1
Oh give thanks to the Lord, call upon His name; Make known His deeds among the peoples
Bible Reading for A Year:[bible]Psalm77[/bible];[bible]Hebre11[/bible];[bible]Jerem3-4[/bible]
My father is a pastor. When my brothers, sister, and I were so young, we were always asked by our parents to pray and read the Bible everyday at home. Each of us was asked by my father to reveal what's on in our mind and heart to God in prayer. As we knew that was my father's prayer so that we followed his pattern in praying. Started from giving thanks and ended by our wishes to God. That's what we did every day. My brothers and I keep doing this behavior for years.
Being grow up, some of us included I eventually must have lived separately because we had to take our degree at out of Jakarta. Though I lived by myself at my new place, I still kept doing that behavior. I prayed in the morning and read the Bible. In my prayer, one thing that I delivered for sure was my gratitude to God.
I realize it merely could happen because my parents made my brothers and I getting used to it. Therefore, I thank God as He gave me wonderful parents whom taught their children to put God at first and to respect Him above all.
An old proverb that I never heard but I believed that it is true saying, "practice makes perfect." We are able to give thanks every day not because we do it since we were born but because we are willing to practice ourselves to give thanks day by day.
When we can thank God for small things, then we can also thank Him for big things.
Related Articles



Live Chat

Email

Phone / SMS
0811 9914 240
0817 0300 5566

Whatsapp
0822 1500 2424