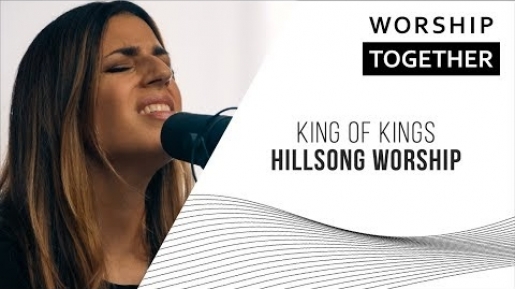 4 Lagu Penyembahan yang Patut Kamu Dengar Bulan Ini!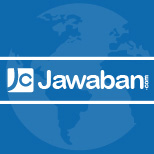 Lori
Official Writer
Kembali menjalani bulan yang baru, tentunya kita juga perlureferensi lagu-lagu baru untuk meningkatkan kapasitas kita dalam memuji dan menyembah Tuhan.
Nah, bulan September ini kamu bisa dengar lagu-lagu penyembahan terbaru baik lokal maupun internasional.
Silahkan mendengar lagunya di link video di bawah ini.
1. Berkat KemurahanMu – NDC Worship
Siapa yang gak tahu dengan lagu pujian 'KuasaMu TerlebihBesar'? Lagu ini jadi salah satu andalan dari grup pujian penyembahan Geereja NDC, Jakarta.
Nah, belum lama ini mereka juga mengeluarkan album barunya. Salah satu yang banyak dinyanyikan adalah 'Berkat KemurahanMu'.
Buat kamu yang pengen dengar bisa coba diklik di link ini ya.
Verse 1
Kau hiasi kehidupanku
Dengan kemurahanMu
Kau rancangkan masa depanku
Penuh dengan harapan
Chorus
Aku ada saat ini
Semuanya karna kasihMu
Aku hidup hari ini
Semua berkat kemurahanMu
Trimakasih Yesus
Engkau sangat baik
Teramat baik bagiku
Baca Juga : NDC Worship Persembahkan Pujian 'KuasaMu Terlebih Besar'
2. King of Kings – Hillsong Worship
Bulan ini peraih Grammy Award lewat lagu 'What A BeautifulName' Hillsong Worship kembali merilis single terbarunya 'King of Kings'. Lagu inisendiri berisi pesan teologis tentang pujian kepada Tuhan dan kisah keselamatan yang kita terima.
Praise the Father
Praise the Son
Praise the Spirit Three in One
God of glory, Majesty
Praise for ever to the King of Kings
3. Defender – Francesca Battistelli & Stefany Gretzinger
Bersama dengan mantan worship leader Bethel Music StefanyGretzinger, peraih Grammy Award Francesca Battistelli akhirnya mengeluarkansingle terbarunya berjudul 'Defender'. Lagu ini sendiri dikeluarkan bersama dengan album barunya 'Own It'.
Lagu ini menyampaikan pesan tentang sang 'pembela' yaituTuhan sendiri yang akan berperang melawan musuh kita, seperti tertulis dalam Keluaran 14: 14.
And all I did was praise, oh, oh ooh
All I did was worship
All I did was bow down, oh
All I did was stay still, stay still
Hallelujah, You have saved me
So much better Your way
Hallelujah, great Defender
So much better Your way
4. Rest In You - All Sons & Daughters
Setelah sukses dengan single Great Are You Lord-nya, Alla Sons & Daughters mengeluarkankembali album terbaru mereka. Rest In Youadalah salah satu single di dalam album ini dan dibawakan dengan suasana hymne.
Lagu ini menyampaikan tentang otoritas Tuhan atas dunia,dimana bahwa Dialah satu-satunya pribadi yang bisa mengubah segala yang ada di dunia.
Verse 1
Who is Lord, but our Lord
Who is God, only God
You are the highest
You are most good
Matchless is Your love
Our praise will rise above
Your peace like a river
Floods over us
[Chorus
Our hearts are restless
Until they find rest in You
Our hearts are restless
Until they find rest in You
This is where my hope lies
This is where my souls sighs
I will always find my rest in You
[Verse 2]
So full of mercy
Beauty and mystery
You are most hidden
But always with us
[Chorus
Our hearts are restless
Until they find rest in You
Our hearts are restless
Until they find rest in You
[This is where my hope lies
This is where my souls sighs
I will always find my rest in You] |2x|
[Bridge
You cannot change
Yet You change everything
You cannot change
Yet You change everything
| x|
[Outro
Oh Oh
You cannot change
Yet You change everything
You cannot change
Yet Youchange everything
Sumber : Jawaban.com