Dengar Yuk Lagu Easy Listening Lecrae yang 'River of Jordan', Dijamin Suka!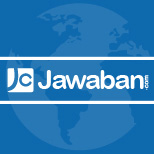 Lori
Contributor
Pemenang Grammy Awards Lecrae baru-baru ini berbicara soal keterlibatannya dalam penggarapan film Kristen 'The Shack'. Dia menjelaskan kalau dia memang menulis single 'River of Jordan' untuk mengisi soundtrack film ini. Lagu ini dinyanyikan bersama penyanyi rapper berbakat Breyan Isaac.
Lagu yang terdengar enak ini berisi pesan kuat soal hubungan antara kita dan Tuhan. Lagu ini bahkan ditulis oleh penyanyi hip hop ini dengan mengangkat pengalamannya sendiri dengan sang ayah. Di lagu ini, Lecrae mengungkapkan ketidaksempurnaan manusia dan bagaimana dia mencoba untuk jujur bahwa Tuhan menerima kita sebagaimana adanya kita.
"Lagu ini benar-benar menantangku dalam banyak cara karena membuatku harus berpikir soal hubunganku dengan ayahku dan beberapa perjuangan yang sudah aku lalui untuk itu. Dan bagaimana kamu bisa jadi dirimu pada umumnya," kata Lecrae.
Dia mengaku dengan terbuka kalau taka da yang sempurna. Kita harus menyingkirkan pembelaan diri yang sering kita lakukan. "Kalau Tuhan bisa menerimaku dalam hal ini, maka orang lain juga seharusnya," terangnya.
Lagu ini memang dengan penuh kejujuran membeberkan soal pemulihan hubungan manusia dengan Tuhan; mengakui dosa dan mau menerima Tuhan dalam hidup kita.
Berikut lirik lagu lengkap River of Jordan:
[Pre-Hook: Breyan Isaac]
They say wash in the river of Jordan
Wipe away your sins like I've done mine
And the people then they'll be equals
There ??s too many sinkholes we've left behind
[Hook 1: Breyan Isaac]
I ??m losing my religion
I ??ve realized I wasn't built for these conditions
[Verse 1: Lecrae]
Yeah
I gave up my all
When I felt lost not a one of ya'll called
When I took off everybody else stalled
I don't really understand what ya'll on
What ya'll want
I can't live, can't be free
I can't be here
Gave my sweat gave my tears
Gave up all the best of my years
I done gave everything
I ain't gained anything
Just pain and more sadness
Just broad strokes and blank stares
No details and no canvas
Nah I ain't livin for your love
Case dismissed I don't need another judge
I done got everything off my chest
But I got one more thing to confess
[Hook 2: Breyan Isaac]
I ??m losing my religion
I ??ve realized I wasn't built for these conditions
Nah nah nah 3x
Nah nah nah nah
Nah nah nah 3x
Nah nah nah nah
[Verse 2: Lecrae]
So Imma leave religion for a relationship
Never sell my soul Imma sell my ship
I failed you all because I failed to help
Just know I failed myself
But faith keeps me from folding
It ??s all I got left I'm left here with no one
I ain't choose You but You say I'm chosen
And when I feel lost the cross all I hope in
I lost my religion but I found God
Sounds odd but I'm better at seeing how far
Did I come from the dark is the nights to the light
Irregardless of all of my many flaws
Amen
I ain't livin for your love
Case dismissed I don't need another judge
I done got everything off my chest
But I got one more thing to confess
[Pre-Hook: Breyan Isaac]
They say wash in the river of Jordan
Wipe away your sins like I've done mine
And the people then they'll be equals
There ??s too many sinkholes we've left behind
[Hook 2: Breyan Isaac]
I ??m losing my religion
I ??ve realized I wasn't built for these conditions
Nah nah nah 3x
Nah nah nah nah
Nah nah nah 3x
Nah nah nah nah
[Outro: Breyan Isaac]
They say wash
In the river of Jordan
I'm losing my religion
Sumber : Berbagai Sumber