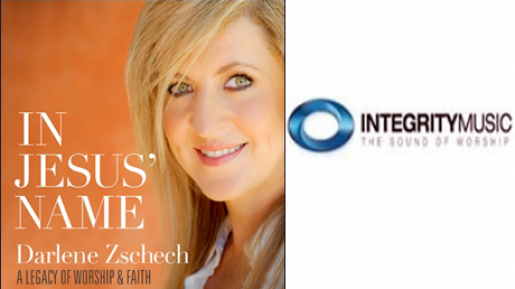 'In Jesus' Name', Deklarasi Iman Darlene Zschech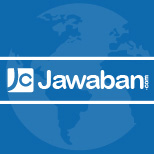 Lori
Official Writer
Pemimpin pujian, penulis buku
best-seller
dan gembala gereja Hope Unlimited
Darlene Zschech
akan segera meluncurkan album terbarunya berjudul
'In Jesus' Name: A Legacy of Worship and Faith'
tepatnya pada 10 Februari 2015 mendatang. Album yang diterbitkan oleh
Integrity Music
ini berisi 14 lagu campuran yang diambil dari sejumlah lagu selama perjalanannya bersama Hillsong.
Di antara daftar lagu, terdapat lagu seperti Shout to the Lord, Worthy is the Lamb, The Potter's Hand dan In Jesus Name. Lagu ciptaannya seperti 'My Highest Hope' yang akan diputar di radio pada bulan ini juga terdaftar di dalamnya.
Namun lagu ciptaannya 'In Jesus Name' juga ada dipersembahkan secara khusus dalam album ini. Dengan lagu ini, Darlene hendak mendeklarasikan harapan dan kemenangan di dalam nama Yesus di tengah perjuangannya melawan kanker.
"Saya tahu kasih-Nya melingkupi saya seperti sebuah selimut tebal hangat yang membuat saya merasa begitu terhibur dan aman tidak peduli apa yang terjadi. Saya menaruh harapan saya di dalam Dia, kasih-Nya akan meliputi saya, dan saya akan akan dibawa pergi ke tempat dimana orang lain tak bisa ke sana, karena itu adalah tempat yang disediakan untuk saya dan Dia. Ada tempat di dalam Kristus yang dirancang hanya untuk Anda juga," tulis Darlene dalam blog pribadinya pada 31 Desember 2014 silam (klik http://www.darlenezschech.com/blog/2014/12/31/happy-new-year-and-much-love/).
Ia meyakini bahwa kasih karunia Tuhan baginya bisa mendorong orang lain untuk mencari kerajaan Allah terlebih dahulu, bersama mereka semua untuk selama-lamanya.
Berikut daftar lagu di album 'In Jesus' Name: A Legacy of Worship and Faith':
1. God Is Here (Revealing Jesus, ditulis oleh Darlene Zschech)
2. Hear Our Praises (Shout To The Lord 2, ditulis oleh Reuben Morgan)
3. Shout To The Lord (Shout To The Lord, ditulis oleh Darlene Zschech)
4. Worthy Is The Lamb (Unified: Praise (Live), ditulis oleh Darlene Zschech)
5. At The Cross (Mighty To Save ditulis oleh Darlene Zschech, Reuben Morgan)
6. Hallelujah (Hillsong Christmas ditulis oleh Darlene Zschech)
7. You Are Love (You Are Love ditulis oleh Darlene Zschech)
8. In Jesus' Name (Revealing Jesus ditulis oleh Darlene Zschech, Israel Houghton)
9. Blessed (Blessed, ditulis oleh Darlene Zschech, Reuben Morgan)
10. Jesus Lover Of My Soul (Shout To The Lord, ditulis oleh John Ezzy, Daniel Grul, Stephen McPherson)
11. The Potter's Hand (Shout To The Lord 2, ditulis oleh Darlene Zschech)
12. Let The Peace Of God Reign (Shout To The Lord, ditulis oleh Darlene Zschech)
3. My Highest Hope (Before Amen: A Worship Collection, ditulis oleh Darlene Zschech)
14. Amazing Grace (Amazing Grace: Timeless Hymns of Faith, ditulis oleh John Newton)
Sumber : Newreleasetuesday.com/jawaban.com/ls