In Faith, There's Help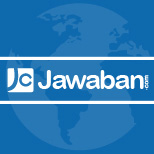 Zee
Official Writer
Ms. Liana is a single mother who managed to raise her children by herself, for her husband had passed away. It had never occurred to her that her husband would pass away so soon. Moreover, she had to struggle very hard because of the family debts. Here's her story:
"I thought, and I had mentioned this to a friend that maybe God was wrong at the time. I had no idea how to pay for all those debts, yet He took my husband. So I prayed while seeking for helps by asking my friends how to pay the debts without him. I discussed with my family and my siblings. I was so confused because even thought I tried really hard, the number was just too big to take care of by myself.
And apparently, my problem didn't stop just at the debts. Because of so many problems that I had to face, I had no idea how to process all those things. It was three years that the debt problem was finally solved. On the fourth year, my son was planning to go overseas, to the United States, and the thought that I would lose my son devastated me.
Prior to my son's leaving, my body started to feel strange. Suddenly, it felt difficult to move my hands and feet. It was like my feet were hanging or something. I immediately called my friend and I was brought to the doctor. After being examined at the hospital, the result showed that there was a tumor as big as a lime inside my brain with 4.2 cm diameter. This was told to my friend, who then told my family. And they didn't know how to tell me about the tumor.
But they did anyway, and I cried hard. I was so scared and confused that I asked God: 'What am I supposed to do? My husband passed away, my son was about to leave me and went overseas, and now I have a tumor in my brain!' I really didn't know what to do because tumor was not just an ordinary disease. I struggled with my fear and anxiety and I told my kids that if God still trusted me to take care of them, then He would give me more time. But if the surgery didn't work out and I had to go, I was sure that they would be able to make it by themselves and God would give them the best.
On one of my kids' birthday, he asked one thing to God as a present: my healing. My family and I, accompanied by one of my friends went to Singapore to have a surgery. I had submitted everything to God and by doing it, I let God put His hands on me and helped me. After the examination finished, they shaved my head, and I entered the operation room to have my surgery. That was when God worked and helped me.
After the surgery was finished, the doctor patted my shoulder and said that the surgery was a success, and the tumor was gone. It was an amazing experience in my life. I didn't feel like someone who had just woken up from their sleep or something. I just felt different. My mind was very light and clear, like there was nothing had happened before. The process continued until I could walk again. Slowly but surely, I was being healed by God.
Now I know that problems and difficulties are bound to happen to make me stronger than before. Such power comes from Jesus Christ. People of faith have many difficulties but God will always help them get through it. The problems in my family are a lot, but the help from God is a lot more."
Consider it pure joy, my brothers and sisters, whenever you face trials of many kinds, because you know that the testing of your faith produces perseverance. Let perseverance finish its work so that you may be mature and complete, not lacking anything. (James 1:2-4)
Sumber : jawaban.com / spiritual / Zee
Halaman :
1