Warren Barfield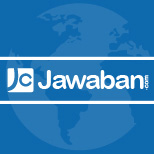 Tammy
Official Writer
Adult Contemporary
Warren Barfield
Essential Records
CBN.com - Warren Barfield's sophomore album, Reach, is the result of a grueling internal struggle with catastrophic events. Grounded in blue-eyed soul and rich melodicism, it's a 10-song collection of engaging hooks and gripping vocal work that demands involvement from the listener. And the album grows stronger with successive hearings, as the complex emotions in the lyrics become ever clearer. Reach effectively communicates the sensitivity and passion with which Barfield approaches his life and the timeless issues that accompany it.
Reach is the perfect title for the album. It symbolizes Barfield's efforts at reaching for the proverbial brass ring as a creator, reaching out to the listener, reaching for answers about the purpose of life, and reaching for a place of inner peace no matter what answers those eternal questions bring. But the title also recognizes that Barfield has reached a new height in his career growth.
The Carolina-born singer-songwriter turned plenty of heads with his self-titled 2003 debut, delivering two top ten songs on the CCM charts, earning special recognition from Radio & Records magazine and contributing to a couple of Dove-nominated albums. Just as he was riding high, a combination of difficult events forced him to reevaluate that career, his life and his beliefs.
"This record is talking myself through the last year or two of my life," Barfield reflects. "It's a lot of questions about things I've faced in the career and the business world, a lot of things I've faced in my personal life, things I've faced with my family. It's just talking me through who I am and what I stand on."
The messages may be grounded in personal experience, but they're hardly confessional. There are no specific details of his unique journey. Instead, the songs are concessional, as he owns up to his doubts, his inadequacies and his fears. Barfield notes, "My hope in all of this is that other people will go, 'Man, I'm questioning the same things,' and relate to it."
At first glance, it might seem difficult to think of Barfield as a man with reason for unease. After five years of self-determined apprenticeship in live venues across the country, he landed the deal that would launch his first self-titled album three years ago. The response to his voice-a commanding blend of Southern grit and bright soul-pop-was immediate. Within two months of the album's release, he topped the radio charts with "My Heart Goes Out," following it with another Top 10 single, "Mistaken." Radio & Records tabbed him as the #1 New Christian Artist of the Year, and he soon found himself on tour with Third Day, one of the bands that had inspired him on his rise from anonymity.
But life rarely goes smoothly, and Barfield encountered several potholes on his road to success. The most tragic one came in May 2004, when his sister, Rena, was involved in a catastrophic car accident. Her best friend of 13 years, who Warren says was like a member of their family, was killed instantly, her life ended before she reached age 28. Rena has since been told that she needs to have a leg amputated.
"Man," he sighs, "you get in your car to go to the mall, and in one instant, in one wrong decision on a road you have driven a thousand times before, everything you worked for in life, everything you thought you had, is gone."
Barfield saw the fleeting nature of circumstances not only in his personal life, but also in his career. His original record company folded just as he was beginning work on the second album. Another company resurrected the imprint, but the new label also fell by the wayside. Essential Records happily scooped him up, but even after he started on the album for the third time, the earlier disappointments hung over him.
"A lot of the songs took on new meaning after all the uncertainty," Barfield says. "Even when I started recording, I didn't have much confidence that I would get to finish the record. The history was that I was gonna get a phone call three songs in and have to stop, so when I got behind the microphone, I really went at it with a reckless-abandon kind of thing. I gave it everything I had."
As a result, Barfield grew significantly as a vocalist managing to walk the line between familiar and unique, infusing the material with pain, joy and urgency. It's an energy associated with classic soul, not surprising since that genre grew from a gospel tradition, the same kind of background that provided Barfield's initial training.
"I trace my sound back to growin' up in Pentecostal churches, 'cause everybody sang real fiery," he says. "My dad would sing standin' on the pew with the blood vessels poppin' out of his neck, preachin' the lyric. When people say my music is soulful, I go 'Yeah, but to me it's not Marvin Gaye soulful, it's like Pentecostal.' Really it comes from the same place. It's the same stuff." It was through those churches that Barfield began his journey. His father was a minister at a succession of churches in North Carolina, and the entire family provided the music for those small congregations.
Along with igniting passionate vocals, Barfield's recognition of his inability to remove uncertainty from his existence also provides lyrical depth and relevance to Reach. The opening "I'll Be Alright" and the earthy "Head Held High" grapple with defeat, the celebratory "Unleashed" and the freeing "Shadow" rechannel professional frustration into a constructive groove, while the reassuring "Beyond The Walls" and the exuberant "Saved" (co-written with country hitmaker Bryan White) find sense in the midst of confusion.
Recorded in Los Angeles with producer Marshall Altman, who'd impressed Barfield with his efforts on behalf of singer-songwriter Marc Broussard, Reach makes its impact first as a musical statement, heavy on funk-pop and ingratiating melodies, with Barfield capturing the intensity of his concert vocals. Within that framework, Barfield pieced together a concise emotional journal that efficiently builds common ground with the listener.
"If you listen to the first record, I'm cramming so many words down your throat," he says. "Every lyric, if you printed it out, would take up three pieces of paper. This time around, I wanted to be able to print three lyrics on one piece of paper. Instead of crammin' all these words in, I was forced to really think about what I was saying. The words had to weigh more."
Given the bumpy road that Barfield traveled during the three years between his first album and Reach, he had plenty to communicate. His sister's accident and the weird twists in his business came with a series of emotional challenges. Strangely enough, in admitting his doubts and questioning his beliefs, Barfield tapped in to a stronger creative core. In the end, the songs confront the same uncertainty and disappointment in which most of the planet exists. But where others might view the tragedies and insecurities of life with despair, Barfield has never lost hope and that comes through convincingly in Reach.
"It's been a crazy thing of 'What do I live for?'" he notes. "If I live for success, if I live for a record deal, then I'm probably gonna get a phone call tomorrow sayin' the record label crashed. If I live for this record right here, the label could call me tomorrow and say it's shelved, we're not doin' anything with it. If I live for even my wife, family, or friends, death could take them, and it can all be gone. What do I live for? I think that's a question I'm still asking myself. It's a question I have to ask myself everyday. That's what this record is about. I named it Reach because I'm reaching to live for more than just temporary things. It is a struggle sometimes, but I'm determined not to give up and sink down into the hopelessness. Reaching is an action. I want to reach up, to reach out, and to encourage others to do the same. The hope comes in knowing that we're not the only ones making a move. He is reaching for us too."
Discography
Reach (2006)
Warren Barfield (2003)
Halaman :
1