Watermark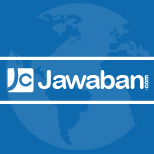 Lestari99
Official Writer
Thoughts from Watermark's Christy Nockels
This record is a celebration and a remembrance of seasons past...10 years of marriage and ministry, the beginnings of parenthood, songs of love and renewal, blessings coming in and blessings going out... the list goes "on and on more than I can remember." Nathan and I look back on where we began and are truly amazed at the hand of God.
Watermark began in Houston in 1997 (as the overflow of our "Sons & Daughters" days with Charlie & Kimber Hall in Oklahoma) leading worship for Metro Bible Study at Houston's First Baptist Church. Leading at Metro was how Rocketown first heard about us and that next year we flew to Tennessee for a visit. We love to reminisce about that first meeting with the staff and Michael W. Smith, the owner of this "feels like family" label. I remember it was a cold November day, and we all had our bulky sweaters on as we took a brisk walk in charming downtown Franklin for a cup of coffee. In Houston we were deprived of the changing of the seasons, so that day I collected bright-colored leaves in the front yard of the little yellow house where Rocketown first began. I held on to those leaves and later made a plaque for the label with some song lyrics and a pressed leaf in it as a "signing" bonus from us!
As new artists we helped Derek Jones stuff press packets for the other artists on the label, and I periodically cleaned the kitchen and the toilets for free. Nathan and I also ran our own baby-sitting service for label president Don Donahue since he and his wife had a three-year-old and had just welcomed twins the week we signed! Much has changed through the years, including our willingness to stuff press packets or clean toilets! (And we're the ones finding baby sitters now!) But no matter how the seasons have changed, our Rocketown family has always been so gracious to us, believing in us at all costs, and striving with us to make music that would connect people to the living God.
As we began our Watermark ministry, Nathan also began to produce albums for other artists. He was born to produce and is insanely gifted at it. (I get to say that.) I see him come to life when he's creating music and getting to work with such gifted songwriters and musicians. I see clearly that God has blessed the work of Nathan's hands and his heart, and He's provided this as a way for us to be able to stay at home more.
And time at home has become even more valuable over the past decade as we've been blessed with four gifts from Heaven. Two went back to glory, and two are here with us, our precious Noah Luke (5) and Elliana Noelle (3). They truly are a full-time ministry on their own and bless us more than we ever imagined. For the past five years I've had a baby either on my hip or toddling around me at all times in our home, in churches across America, and even on a tour bus barreling down the freeway. Our kids have always been with us, but truthfully they have often had whatever was left of me at the end of a long day or the beginning of a stressful morning. My heart aches over the realization that they need the best of who I am, not the leftovers. Suddenly, Noah is telling us he has a loose tooth and Elliana is twirling around in a princess dress for her daddy... and I'm thinking, "We only have one shot at this." We can't ever get these years back.
Nathan and I have loved every part of the Watermark journey... writing, recording, producing, leading worship, concerts, interviews everything. However, this past year God has made it very clear that we can't do it all. We realize it is time to be deliberate in everything we do. Our last record, The Purest Place, was birthed from all of our questions concerning the future. We long to be in the purest place, centered in His heart, where we can be used and spent for His glory. We want to be available to God and really just in a place of asking Him what is next. God is clearly calling us to close the Watermark chapter of our lives.
Our initial sense is that Nathan's primary focus now will be partnering even more with artists and worship leaders. I enjoy the relational side of that, giving hospitality to the weary travelers and keeping a creative space for Nathan to work. My ministry and full-time job will be "mom" to our children. This year has contained much transition for us, but God has already let me see the fruit of clearing my schedule for my children... it's amazing and life-changing. And I plan to eventually focus on mentoring, worship leading, and writing, with an emphasis on young women's ministry.
With A Grateful People, we want to celebrate all that God has allowed us to accomplish through Watermark. Nathan and I have had the privilege to tour with many amazing artists on our journey and have been to countless churches where we immediately connected with people. Undoubtedly, the most cherished pieces of our journey are the people, and the rich community we've found on our path inspired the making of this new CD.
On Aug. 25, 2005, we gathered together with some of our dearest friends at our home church, Fellowship Bible in Franklin, Tenn., to record a collection of songs that have shaped who we are. These people are not just friends-they have spoken
into our lives, given us shelter and breathed life into us. Charlie Hall, a dear friend, joins us for a song that he wrote called "Captivate Us." Charlie and his wife Kimber have remained a place of communion for us over the years, and our lives are richer for it. Chris Tomlin joins us for the title song, a beloved song from our independent years. Chris is a dear friend to our little family, and it has been our privilege to watch God use him powerfully all across the world. Long-time friends Shane Everett and Shane Bernard of "Shane & Shane" join us on "Arise and Be Comforted," another dear song from our independent days. Shane E. has always told us that this song carried him through the season when he first came to know the Lord. Point Of Grace joins us on "Who Am I," a song of ours that they recorded several years ago. "The Girls," as we call them, invited us on our first official tour, and these dear friends taught us so much about life and ministry on the road. Ed Cash, a friend, an encourager, and member of our home church, joins us on "The Purest Place."
Louie and Shelley Giglio are a huge component of our story as well, and they have continued to give us the honor of serving with them at Passion conferences. Louie spoke at the concert on the story of God and how He beautifully weaves us into His purpose. This brought things into glorious perspective as we celebrated such an intricate part of our story. God has beautifully used moments in time, songs, people and places to show us that He's weaving us into His story and using us for His glory and fame. It's in these transition times that we realize that He moves... He takes His hand from one thing and places it on another... however He wants, whenever He wants. As we follow Him and deliberately move where He moves, He's able to use us powerfully to make Himself shine.
I'm reminded of the definition of a Watermark that we came across so many years ago: "An impression only visible when held up to the light." The Light of this world is moving and pursuing people who will align with who He is, no matter what it takes, so that He becomes visible through us to the world. As we move where He's moving, with His purpose and His heart, He takes shape in us, we come alive, and His glory is shown on the earth around us. What a treasure it is to transition, to move, to align, to grow, to recognize the ending of one glorious season and to lean into the beauty of the next...
Much love and blessings to all who have encouraged, strengthened, and who have marked our lives on this beautiful journey.
We are truly grateful people.
Christy Nockels, Watermark
Halaman :
1