DC TALK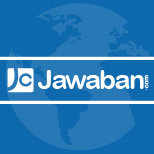 yosefel
Official Writer
Rock
dc Talk
EMI / Forefront Records

CBN.com - The members of multiple Grammy and GMA Dove Award-winning act dc Talk have not recorded a new project together since 1998, but the multi-platinum group remains among the most influential and significant forces in Christian music today. Catalog albums Free at Last and Jesus Freak outsell a majority of newer artist releases, and the dynamic trio's tunes, from rap-laced "Jesus Is Just Alright" and pop-perfect "In the Light" to the worshipful "My Will" and the genre-shifting "Jesus Freak" are still a vital part of the nation's hottest faith-driven radio playlists. In 2007, a top ten American Idol finalist even moved to the next round by performing a dc Talk song.
Now, a fresh dc Talk best-of collection, simply titled Greatest Hits (ForeFront/EMI), gives new fans a chance to sample eighteen of the group's most popular cuts while feeding longtime listeners' unending hope for a full-scale reunion between members tobyMac, Michael Tait, and Kevin Max. A recent poll at, yes, dctalkunite.com found an overwhelming percent of voters hoping dc Talk will eventually resume its work together.
However, as questions continue to arise about a possible reunion, it looks as if the fans may have longer to wait. Like tobyMac, Tait and Max are equally occupied having both released popular solo albums, taken part in musical stage productions, and had a hand in successful book projects. The uniqueness of these three men's combined creative strengths-a melding of hip-hop, pop, and rock sensibilities that was, even with 7 million albums sold, still ahead of its time-is something that people clearly want more of today.

dc Talk's Greatest Hits certainly helps to feed that desire, highlighting the group's ability to break new ground and then outdo itself with each next step. Five cuts from the Grammy award winning Free at Last are featured, including the infectious "Luv is a Verb," "Socially Acceptable," "The Hardway," "Jesus Is Just Alright," and a remix of "Say the Words." Upon its release in 1992, industry leader CCM magazine declared the project "another logarithmic long jump, with sophisticated arrangements, stellar musicianship, and hat-trick production." Indeed, platinum selling Free at Last topped the Christian retail chart for a record-setting 16 months and caught the attention of media outlets from People magazine to Entertainment Tonight. The buzz also reached Japan where dc Talk first achieved mainstream radio success.

In 1995, the double platinum selling, Grammy award winning Jesus Freak made another pivotal mark in Christian music history by merging an expanded palate of influences into one cohesive statement that was simultaneously alternative and accessible. Six of the disc's favorites are added to the Greatest Hits mix: the definitive cultural statement of "Colored People," U.S. Top 40 hit "Between You and Me," spiritually daring "What If I Stumble," "Mind's Eye," "In the Light," and the seminal title track. Most telling, the album validated dc Talk's artistic leap of faith when the group was featured in TIME magazine and won the Gospel Music Association's Artist and Song of the Year ("Jesus Freak") honors in 1996. In the internet age to follow, Amazon.com hailed Jesus Freak among its elite essential recordings, asking "Who could have ever imagined such a wonderful blend of grunge rock, rap, melodic pop, and funk?"

1998's Supernatural took dc Talk higher up the national charts than ever before, debuting at #4 on the all-genre Billboard Top 200. A co-venture between the Virgin and ForeFront record labels, the ambitious set gained platinum sales, notched more Top 40 airplay, and sparked a hugely successful concert tour around the country. Greatest Hits highlights five Supernatural selections: the pulsating title track, "Consume Me," and three songs never before featured on a dc Talk hit collection-"Godsend," "Into Jesus," and "Red Letters."

Greatest Hits is rounded out by the non-dc Talk album singles "My Will" and "I Wish We'd All Been Ready." A deluxe edition includes a bonus DVD featuring eight short form videos and three concert performances. Among those clips are: "Luv Is a Verb," "The Hardway," "Jesus Is Just Alright," "Jesus Freak," "Colored People," "Between You and Me," "Since I Met You (Live)," "Into Jesus (Live)," "Mind's Eye (Live)," "Consume Me," and "My Friend (So Long)."

Of course, the hope is that "so long" isn't part of dc Talk's current vocabulary. Fans are holding out for tobyMac, Michael Tait, and Kevin Max to make a surprise announcement not unlike The Police did recently and launch an exciting return. The world could definitely use more art from remarkable talents whose main goal is to encourage spiritual unity by way of cultural and musical diversity. We'd all be ready, but we are left waiting to see what the trio's solo journeys have in store. In the meantime, new listeners and devoted fans alike can freak out with dc Talk's Greatest Hits.
Sumber : cbn.com
Halaman :
1