Nokia N800 : Internet Tablet Yang Menyerupai Laptop Mini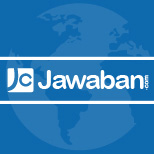 yosefel
Official Writer
Penting untuk ditekankan disini bahwa Nokia N800 bukanlah perangkat telepon, walaupun perangkat ini akan mendukung Skype untuk melakukan sambungan telepon via VoIP. Konektivitasnya menggunakan WLAN adapter atau melalui telepon yang mendukung Bluetooth. Sehingga, dibutuhkan ponsel yang memiliki teknologi 3G, EV-DO dan juga HSDPA.
Nokia N800 memiliki tampilan berukuran 800x480 pixel, yang merupakan tampilan dengan resolusi yang cukup tinggi untuk gadget sekelasnya. Selain itu, Nokia N800 dilengkapi dengan fitur webcam, teknologi WiFi dan juga Bluetooth.
Dibandingkan dengan pendahulunya, memori Nokia N800 bisa ditambah dengan memakai jenis memori yang lebih fleksibel, termasuk RS-MMS, miniSD, microSD dan MMCmobile. Hal ini tentunya merupakan pengembangan dari pendahulunya, yang tak memiliki kemampuan serupa.
Beberapa software perangkat ini telah tersedia sekarang ini dan untuk kedepannya Nokia N800 bisa jadi membuktikan dirinya sebagai komputer 'ultra-compact'.
Nokia N800 memiliki web browser Opera, email client, RSS newsreader, pemutar multimedia, games ditambah dengan serangkaian utility dan aplikasi yang lainnya.
Technical Specifications :
Access the Web on a portable internet tablet
•· High-resolution widescreen display with improved viewing angle
•· Opera 8
•· Adobe® Flash® 9 browser plug-in
Internet communications
•· Skype support
•· Internet calling with integrated webcamera
•· Instant Messaging
•· Multi-protocol email client
•· Full screen finger keyboard
Access to internet media at home and on-the-go
•· High quality stereo speakers
•· Media player
•· UPnP architecture
•· Real Rhapsody
•· Expandable mass memory
Size
•· Volume: 137 cc
•· Weight: 206 g
•· Length: 75 mm
•· Width: 144 mm
•· Thickness: 13 (/18) mm
Color
•· Silver front cover and matt black back
Display
•· High-resolution touch screen (800 x 480 pixels) with up to 65,536 colors
Memory and Storage
•· DDR RAM 128MB
•· Flash 256MB, 128 MiniSD with extender included in sales package
•· Two internal memory card slots, compatible with SD, MicroSD, MiniSD, MMC, and RS-MMC. Supports memory cards up to 8GB. SD cards over 2GB must be SDHC compatible.
Operating Times*
•· Battery- BP-5L
•· Browsing time- up to 3.5 hours
•· Standby time- up to 13 days
Form and Function
•· High quality stereo speakers and sensitive microphone
•· High-resolution widescreen display
•· Integrated desk stand for on-table-use
•· Ergonomic keys for Internet usage
Operating system
•· Internet Tablet OS 2007 edition
Halaman :
1