10 Lagu Paling Romantis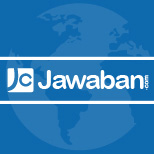 Fifi
Official Writer
Bulan cinta tidaklah lengkap jika tidak diisi dengan lagu-lagu cinta. Ini adalah daftar 10 lagu paling romantis yang bisa dinikmati di bulan ini. Bisa beli cd/kasetnya, bisa dinyanyikan untuk kekasih tercinta, atau bisa di-request di radio kesayangan anda.
Enjoy the music
!
1. The Way You Look At Me
Penyanyi : Christian Bautista
Nama Christian langsung berkibar berkat lagu romantis yang ia ciptakan ini. Ia sendiri disebut sebagai pelantun lagu balad romantis terbaik dari Filipina.
"
Cause there's something in the way you look at me/ It's as if my heart knows you're the missing piece
"
2. My Valentine
Penyanyi : Martina McBride
Ini adalah lagu bertema valentine yang tahan sepanjang tahun.
"
And even if the sun refuse to shine/ Even if romance ran out of rhyme/ You would still have my heart/ Until the end of time/ You're all i need/ My love, my valentine
"
3. Have You Ever Really Loved A Woman?
Penyanyi : Bryan Adams
Berbeda dengan lagu romantis milik Bryan yang lain, lagu soundtrack "Don Juan De Marco" yang satu ini berisi lirik yang sangat dalam, lebih dari sekedar perasaam cinta biasa terhadap seorang wanita.
"
And when you see your unborn children in her eyes/ You know you really love a woman
"
4. Can't Smile Without You
Penyanyi : Barry Manilow
Irama riang dalam lagu ini tidak mengurangi arti lagunya yang indah. Apalagi lagu ini dinyanyikan oleh seorang Barry Manilow. Hasilnya, lagu romantis sepanjang jaman!
"
You see I feel sad when you're sad / I feel glad when you're glad/ If you only knew what I'm going through/ I just can't smile without you
"
5. Because of You
Penyanyi : Keith Martin
Lagu ini keluar tahun 1995 lewat albumnya "it's Long Overdue". Tapi makin lama, lagu ini justru makin banyak penggemarnya. Permainan piano yang indah, membuatnya makin sempurna.
"
Because of you/ My life has changed/ Thank you for the love and the joy you bring
"
6. If You're Not The One
Penyanyi : Daniel Beddingfield
Lagu ini memiliki lirik romantis yang padat arti sehingga berhasil menyentuh banyak orang. Uniknya, kata-kata dalam lagu ini sama sekali tidak pasaran.
"
And I hope you are the one I share my life with/ And I wish that you could be the one I die with/ And I pray in you're the one I build my home with/ I hope I love you all my life
"
7 . Aku Makin Cinta
Penyanyi : Vina Panduwinata
Bagi pecinta lagu Indonesia, ini satu lagu cinta yang mampu menjadi wakil dari pernyataan hati terdalam seseorang
"
Ternyata aku makin cinta/ Cinta sama kamu/ Hanya kamu seorang kasih/ Ku tak mau yang lain/ Hanya sama kamu/ Kamu yang terakhir yang kucinta
"
8 If You Say My Eyes Are Beautiful
Penyanyi : Whitney Houston
Penghayatan penyanyi dan pendengarnya adalah kunci menikmati lagu romantis yang satu ini
"
If you say my eyes are beautiful/ It's because they're looking at you
"
9 My One And Only Love
Penyanyi : Sting
Sting membuat lagu ini terdengar sangat indah. Tepat dinyanyikan untuk orang yang anda cintai
"
The very thought of you makes/ My heart sing Like an April breeze/ On the wings of spring/ And you appear in all your splendour/ My one and only love
"
10 When I Fall In Love
Penyanyi : Nat King Cole
Lagu paling romantis yang terbukti keindahannya selama puluhan tahun ialah lagu ini. Suara yang berkarakter digabungkan dengan musiknya yang klasik, benar-benar tak terkalahkan.
"
When I give my heart it will be completely/ Or I'll never give my heart/ And the moment I can feel that you feel that way too/ Is when I fall in love with you
"
Halaman :
1