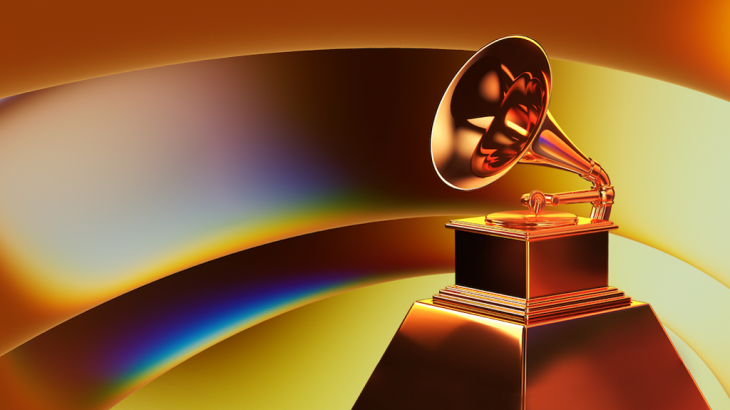 Sumber: https://www.gingergeneration.it/
News
/ 20 December 2021
5 Kategori Lagu Rohani yang Masuk Nominasi Grammy Awards 2022
Lori
Official Writer
Dante Bowe, Tauren Wells, Maverick City Music tampil bersinar di sepanjang tahun 2021. Produktivitas menciptakan karya lagu-lagu rohani terbarunya membawa ketiga penyanyi rohani ini masuk nominasi Grammy Awards 2022.
Selain ketiganya, sederet penyanyi rohani lain yang meraih nominasi Grammy Awards 2022 diantaranya adalah Cece Winans, Carrie Underwood, Kirk Franklin, Elevation Worship dan lainnya.
Seperti diketahui, Dante Bowe meraih 5 nominasi lalu disusul Tauren Wells sebanyak 2 nominasi.
Berikut 5 daftar lagu rohani yang mendapat nominasi Grammy Awards 2022.
1. Best Gospel Performance/Song
Voice of God : Dante Bowe feat Steffany Gretzinger dan Chandler Moore
Joyful : Dante Bowe dan Ben Schofield
Help : Anthony Brown dan Group Therapy
Never Lost : CeCe Winans
Wait on You : Elevation Worship dan Maverick City Music
Baca Juga:
Kecewanya BTS Sampai 5 Juara Musik Rohani, Ini Kejutan Tak Terduga Grammy Awards 2021
Diundur ke 15 Maret, Yuk Cari Tahu Lagu Kristen yang Masuk Nominasi Grammy Awards 2021
2. Best Contemporary Christian Music Performance/Song
We Win : Kirk Franklin dan Lil Baby
Hold Us Together (Hope Mix) : H.E.R dan Tauren Wells
Man of Your Word : Chandler Moore dan KJ Scriven
Believe For It : CeCe Winans
Jireh : Elevation Worship dan Maverick City Music Feat Chandler Moore dan Naomi Raine
3. Best Gospel Album
Changing Your Story : Jekalyn Carr
Royalty: Live at the Ryman : Tasha Cobbs Leonard
Jubilee : Juneteenth Edition: Naverick City Music
Jonny X Mali : Live in LA : Jonathan McReynolds and Mali Music
Believe for It : CeCe Winans
4. Best Contemporary Christian Music Album
No Stranger : Natalie Grant
Feels Like Home Vol. 2 : Israel and New Breed
The Blessing (Live) : Kari Jobe
Citizen of Heaven (Live) : Tauren Wells
Old Church Basement : Elevation Worship and Maverick City Music
5. Best Roots Gospel Album
Alone With My Faith : Harry Connick, Jr
That's Gospel, Brother : Gaither Vocal Band
Keeping On : Ernie Haase and Signature Sound
Songs For the Times: The Isaacs
My Savior : Carrie Underwood
Selamat buat yang masuk nominasi. Yuk dukung terus penyanyi rohani idola Anda. Seperti diketahui, ajang penghargaan musik bergengsi ini akan diadakan di Microsoft Theater pada Senin, 31 Januari 2022 pukul 12.30 siang waktu setempat.
Untuk melihat daftar nominasi Grammy Awards secara keseluruhan silahkan klik di sini.
Sumber : Jawaban.com
Halaman :
1